The K Club's five-star Wellness Retreat
- Posted on: 24/01/2022 -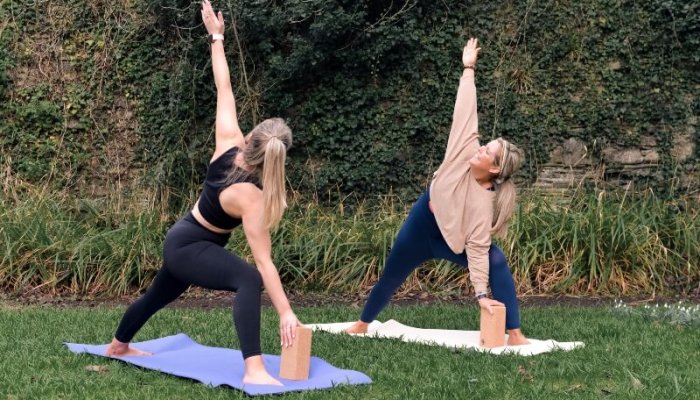 If you started 2022 with the best of intentions for a more meaningful self-care routine but maybe got a little lost along the way, help is at hand at The K Club this spring. Reconnect with the world around you and the person within, focusing on the present moment and creating the space and energy you wish to bring into the rest of the year with The K Club Wellness Retreat on Sunday 6th and Monday 7th March.
Breda McHale, a transpersonal coach - looking beyond the person, with mind, body and spirit working together towards integration and wholeness – will facilitate this two-day retreat in the luxurious surroundings of The K Club in Kildare. Guests will be invited to check-in to how their body is feeling, make notes and journal their thoughts, emotions and dreams over the course of the retreat.
Reset and recharge after an unpredictable two years with a variety of guided meditations where Breda will work with participants through basic relaxation techniques and effortless breathwork, interactive talks discussing the idea of being who you are here to really be and breakout sessions to delve deeper into this topic. There will also be a guided walk with shamanic journeying by the River Liffey Weir, a mindful walk into Celtic culture and consciousness, bringing awareness to the natural world, the relevance of trees and the concept of nature spirits.
Movement is vitally important to holistic wellness so guests will take part in two gentle yoga sessions over the course of the retreat. On Sunday afternoon Gill Wall, in-house yoga teacher at The K Club has prepared a blissful blend of hatha, yin and restorative yoga. Release into a soothing sequence of gentle flowing postures by candlelight, to relieve any tension held in the body and weighing on the mind. On Monday morning, begin your day and week with an energising, soul nourishing stretch. This morning practice will enhance focus, flexibility and balance, while also strengthening and rejuvenating the body, and resetting and restoring the mind.
Relax deeper into this 5-star retreat with a Suaimhneas Massage as an optional extra. Suaimhneas means peace and tranquillity in Irish. This massage uses firm but gentle pressure to promote relaxation and ease muscle tension, a form of therapy that helps relieve anxiety, improve sleep, and promote relaxation throughout the entire body. It is a classic massage that will ease your stress and allow you to slip into a calm state of tranquillity.
The K Club Wellness Retreat takes place on Sunday 6th and Monday 7th March and costs €260 per person sharing which includes breakfast, lunch and all wellness activities. The Suaimhneas Massage is an optional extra and costs €145.
To book contact The K Club on 01 6017200 or see www.kclub.ie - your future self will thank you for it.