Picture Perfect Romance at The K Club
- Posted on: 13/01/2022 -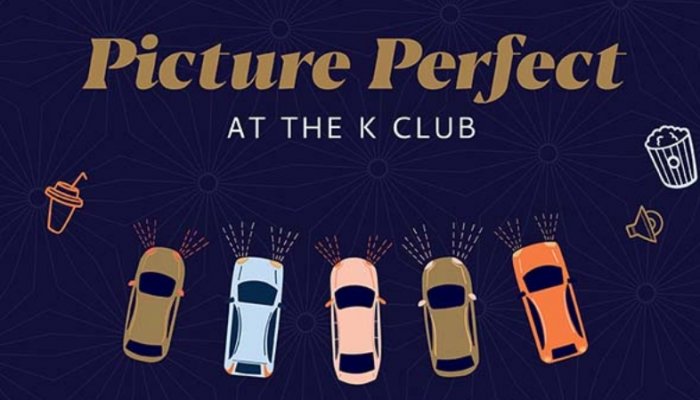 Make a retro date night at The K Club this Valentine's Weekend for a five-star Drive-In Movie Experience
Looking for a truly unique date night idea to surprise someone special this Valentine's Weekend? Why not step back in time for an old-school movie experience on the beautiful grounds of The K Club in Co.Kildare. Stars on the silver screen, stars up above and stars in your eyes — what could be more romantic?
The K Club Drive-In Theatre is located next to K Golf World and will include a double-sided screen which means no matter where you're parked, you'll have a great view. And as part of your five-star drive-in experience, you and your date will receive popcorn, snacks and a drink each, with extra beverages available to order throughout the movie. There will be soft drinks available for the designated driver and a choice of soft drinks, wine or beer for that lucky plus one. The Drive-In Theatre will be on-site at The K Club from Friday 11th to Monday 14th February. The movie will start each night at 8pm.
The K Club Drive-In Movie Schedule
Friday, 11th February – Sleepless in Seattle
Saturday, 12th February – Four Weddings & a Funeral
Sunday, 13th February – True Lies
Monday, 14th February – When Harry Met Sally
Tickets are priced at €55 per car with a maximum two adults (it is date night after all!) plus popcorn, snacks and a drink per person.
To book your tickets today call 01 6017200 or see www.kclub.ie