The K Club set to host Ireland's Largest Single Day Pro-Ams, this May & July
- Posted on: 03/04/2023 -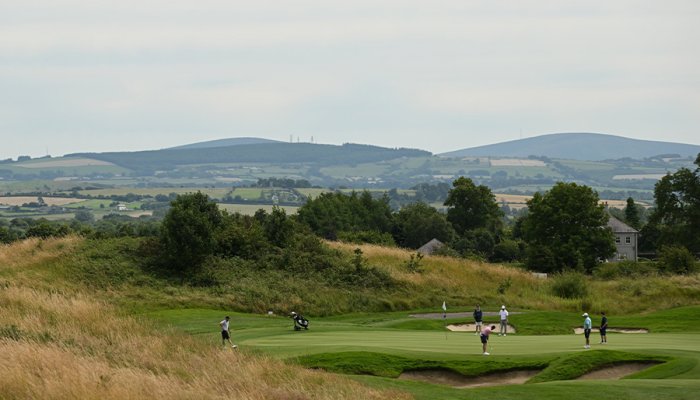 Tee up alongside Ireland's top golf pros at The K Club this summer where two PGA Pro-Ams are set to take place. The events will be the single largest PGA Pro-Ams in Ireland this year, where the country's leading professionals will compete for a prize fund of €25,000 in each.
The K Club's Palmer South Course will host the first Pro-Am on May 30th, with a new headline sponsor, MCM Engineering. Meanwhile, the Palmer North Course, venue for this year's Horizon Irish Open, will play host to the second Pro-Am on July 11th, sponsored by CFM Group.
50 teams, consisting of three amateurs and one professional per team, will compete over 18 holes on each of The K Club's two championship courses, Palmer South and Palmer North, with prizes awarded to the three leading teams.
The Championship courses at The K Club have seen significant investment of late. Last year, in a trailblazing move that hasn't been seen before, all 18 fairways on the Palmer North course were harvested, sanded and seeded. All within five working days! The resulting superior drainage has guaranteed firm, fast and dry playing surfaces all year round, something that will be on full display during the Horizon Irish Open in September.
Meanwhile, the Palmer South course hosted a particularly exciting Irish Challenge last summer which saw Northern Irish teenager Tom McKibbin secure a runner up finish. The Irish Challenge is set to return to The K Club again in 2024 and 2026.
Conor Russell, Director of Golf at The K Club said: "The K Club is a very strong supporter of both the PGA and professional golf in Ireland. Last year we had the pleasure of hosting The Irish Challenge, which was made even more memorable by the fantastically strong showing by the home contingent on Irish soil. We are incredibly excited to be hosting the Horizon Irish Open in the autumn. It's set to be a very exciting year ahead and we will continue to provide great playing opportunities for young professionals through hosting Pro-Ams on an annual basis."
Conor Dillon, Manager of PGA in Ireland, added: "The PGA is delighted to partner with The K Club in staging 2 Pro-Ams of this magnitude, which will no doubt attract the leading PGA Professionals from around the country. This is an exciting time for The K Club in its host year of The Horizon Irish Open."
There are a limited number of team spaces available. Team entry fee is €800 and the closing date for entries is 30th April 2023. For further information, or to reserve your, space contact Conor Russell, Director of Golf at The K Club on conor.russell@kclub.ie or call 01 601 7200. Alternatively head to the sign-up page here: https://www.kclub.ie/pga-pro-ams.html